Timeline
Highlights from the Prop. 8 decision
The U.S. Su­preme Court has thrown out an ap­peal from the spon­sors of Pro­pos­i­tion 8 of a lower court rul­ing that said the voter-ap­proved meas­ure pro­hib­it­ing gay mar­riage is un­con­sti­tu­tion­al. Be­low are key ex­cerpts from the court's rul­ing.
Timeline: Gay marriage across the U.S. | Pho­tos: Scene after the rulings | Cheat sheet: DOMA vs. Prop. 8 | Full cov­er­age
Scroll down or use J and K to advance the time log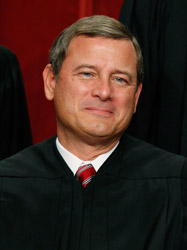 Majority opinion, delivered by Chief Justice Roberts
Chief Justice Roberts, in the majority opinion, details the background of Prop. 8 and California's initiative process. He says a litigant must have a "personal and individual" injury that requires redress.
Roberts says once the initiative became law the petitioners were no longer directly involved.
The majority dismisses the case for lack of standing.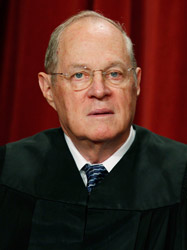 Dissenting opinion, by Justice Kennedy
Justice Kennedy says that the California Supreme Court's permission to defend the law should be given weight.
Kennedy says petitioners have no redress if California's agents can halt the process by declining to defend state laws.
The initiative process is used by 26 states, Kennedy says, and the majority's decision has implications for its effectiveness.

Published: June 26, 2013
Sources: Photos: Associated Press, AFP/Getty Images, Getty Images | Lead image: Michael Reynolds / EPA
Readers: What's your take? Share it here.