Dodgers sale

Dodgers owners through the years

Ending months of uncertainty for the storied but troubled baseball franchise, a group led by Lakers legend Magic Johnson emerged Tuesday night as the new owners of the Dodgers. The winning group agrees to $2 billion for the team — a record for a sports franchise. Here's a look back at previous owners:
Owners: Charles H. Byrne, Joseph Doyle, Ferdinand Abell
In 1888, the Brooklyn franchise's name is changed from Grays to Bridegrooms for the seven players who married that season. The Bridegrooms won an American Assn. championship the next season and in 1890 moved to the National League, also winning a championship.
Owners: Stephen W. McKeever, and heirs of Edward J. McKeever and Charles H. Ebbets
BTD Stephen McKeever died in March 1938, leaving the team to his daughter, Marie Mulvey. The team, which had been nicknamed the Robins (for longtime manager Wilbert Robinson) since 1914, became the Dodgers for good in 1932.
Owners: Walter F. O'Malley, various minority shareholders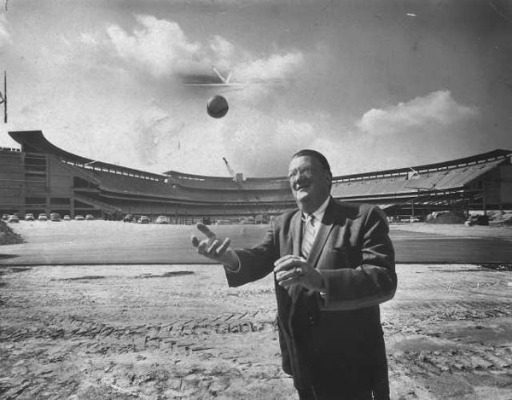 In 1950, O'Malley wrestles majority control of the team from Rickey, amassing 66.2% of the franchise. The Dodgers win their first World Series title in 1955.
Owner: Frank McCourt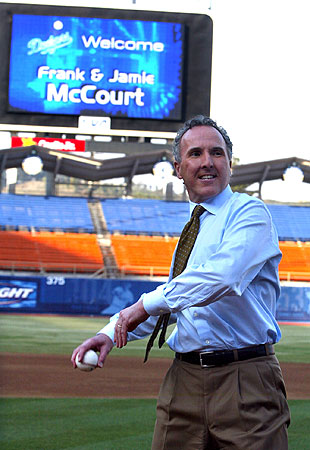 Bo­ston park­ing mag­nate Frank Mc­Court buys the Dodgers from News Corp. for $430 mil­lion.
Owners: Magic Johnson, Stan Kasten, Peter Guber, Mark Walter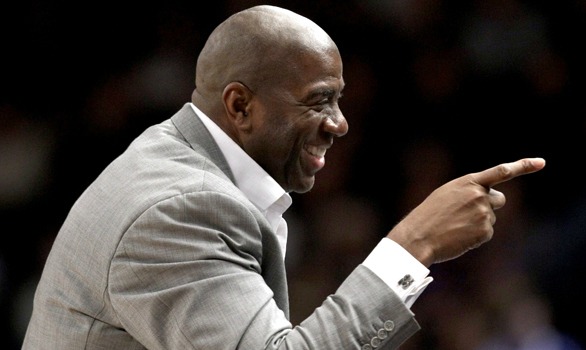 A group led by Lakers legend Magic Johnson agrees to pay $2 billion for the Dodgers. Johnson is a partner in the group along with longtime baseball executive Stan Kasten and movie executive Peter Guber. The controlling owner would be Mark Walter, chief executive officer of Guggenheim Partners, a Chicago-based financial services company.
Sources: Los Angeles Dodgers, WalterOMalley.com, Baseball-Reference.com and Los Angeles Times Archives, Times Wire
Credits: Los Angeles Times research, TimelineSetter