How China and Taiwan split: A look back, as leaders meet
As World War II drew to a close in 1945, Chinese leader Chiang Kai-shek, of the Nationalist Party, met with Communist leader Mao Tse-tung in the southwestern city of Chongqing. The next year, civil war erupted between the Communists and Nationalists, eventually leading to a bitter split in 1949. The Nationalists fled to Taiwan and set up a government there, essentially severing the island from the Communist-ruled mainland.
In the 65 years since, the leaders of Taiwan and mainland China have never held a face-to-face meeting. Though it has ruled itself for six decades, Taiwan has never declared formal independence; leaders in Beijing continue to regard the island as an inherent part of Chinese territory that must someday be reunited with the mainland.
On Nov. 7, 2015, in a historic meeting, Taiwanese President Ma Ying-jeou sat down for talks with Chinese President Xi Jinping in Singapore. The move could help heal the rifts between the governments — or drive them even further apart. Here are key moments in the relations between the two sides.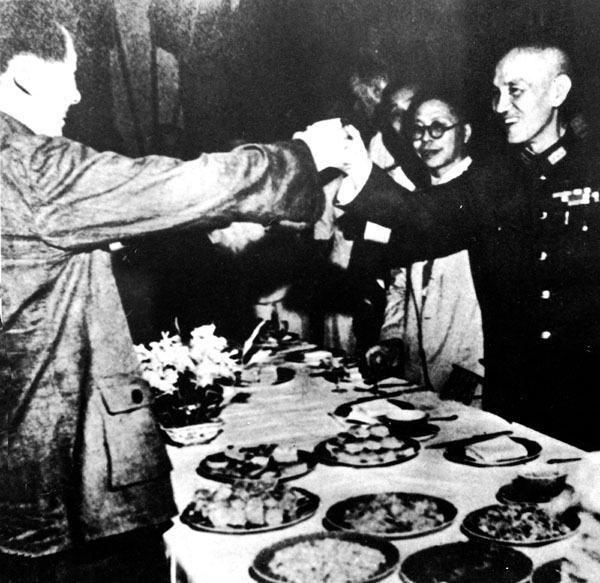 Chinese generalissimo Chiang Kai-shek of the Nationalist Party meets with Communist leader Mao Tse-tung in Chongqing. Mao, who is accompanied by the U.S. ambassador to China, Patrick J. Hurley, stays in the southwestern city for 43 days and leaves on Oct. 11, 1945.
The U.S. ends diplomatic relations with the Nationalist authorities in Taipei and officially recognizes the government of the People's Republic of China in Beijing. But Washington and Taipei retain close ties.
Chiang's son, Chiang Ching-kuo, who became president in Taiwan in 1978, issues an order to lift 38 years of martial law, paving the way for a transition to democracy and closer relations with China.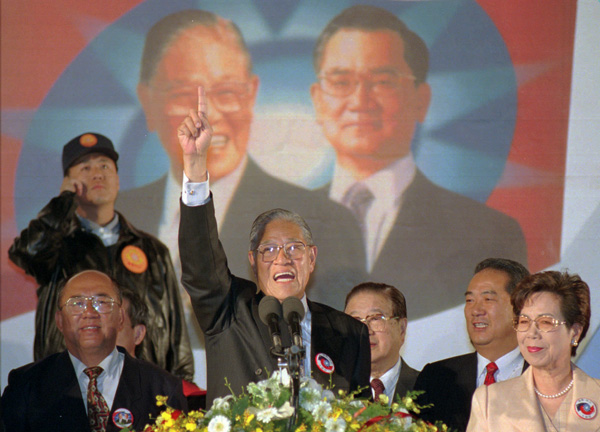 Lee Teng-hui, who succeeded Chiang as Taiwan's leader upon his death in 1988, wins a resounding victory in the island's first fully democratic presidential elections. Beijing says the vote does not change Taiwan's status as part of Chinese territory.
Chen begins his second presidential term, using his inaugural address to offer a new beginning in Taiwan's long and troubled relations with mainland China.
China's top legislature, the National People's Congress, passes the Anti-Secession Law, a measure that Chinese officials say sets "a legal framework to prevent Taiwan from seceding from China and promote peaceful national reunification."
Chinese President Hu Jintao, who also serves as secretary-general of the Communist Party, shakes hands with visiting Nationalist Party Chairman Lien Chan at the first meeting between the leaders of the two parties in 60 years.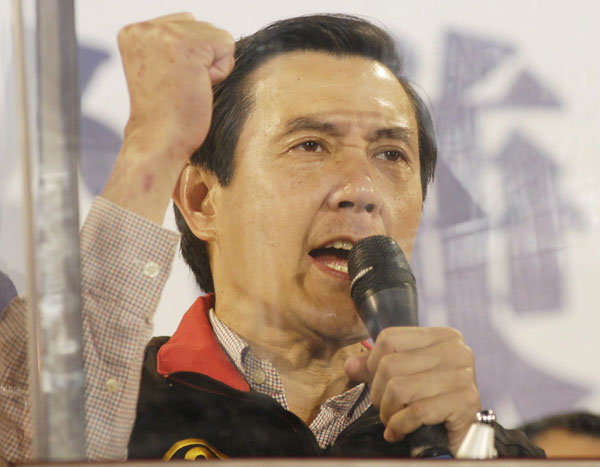 Ma Ying-jeou wins back the Taiwanese presidency for the Nationalist Party, pledging to strengthen business ties and negotiate a peace deal with China — but only if Beijing stops targeting the island. Taiwan believes China has approximately 1,000 missiles aimed at it.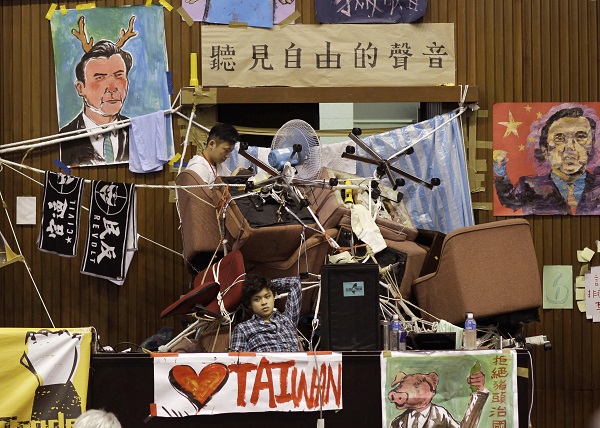 Hundreds of protesters occupy Taiwan's legislature to protest a trade pact that they fear gives China too much economic influence. The takeover becomes known as the "Sunflower Movement."

Sources: Times research
Credits: Julie Makinen, Tommy Yang, Nicole Liu, Alexandra Zavis, Maloy Moore, Jeremiah Bogert , TimelineSetter