Cuban strongman Fidel Castro, the charismatic revolutionary recognized by his trademark fatigues and scruffy beard, kept communism alive in Cuba decades after the fall of the Soviet Union.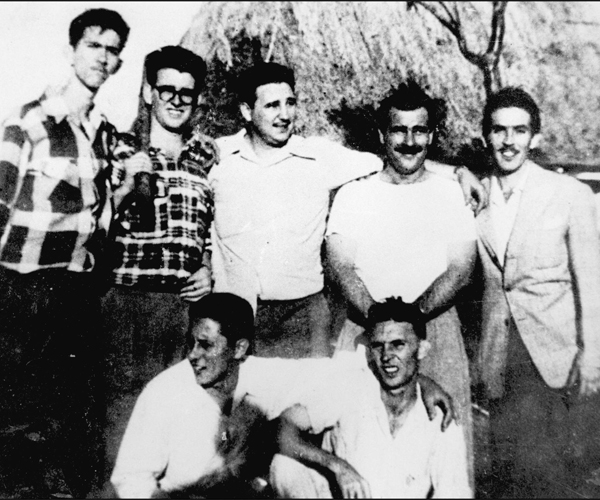 In response to Fulgencio Batista's unpopularity, Fidel Castro organizes a revolutionary movement and leads more than 100 followers in a failed attack on the Moncada military barracks in Santiago de Cuba. He is captured later in a nearby mountain area and imprisoned.

Sympathy toward Fidel Castro builds among university students and some professional, business and political leaders. The L.A. Times calls the rebel leader "David against Goliath," more of a "threat to Batista as a symbol than as a military opponent."
Fidel Castro is sworn in as Cuba's prime minister. He appeals to Cubans to not be impatient with reforms but to "aid and understand us."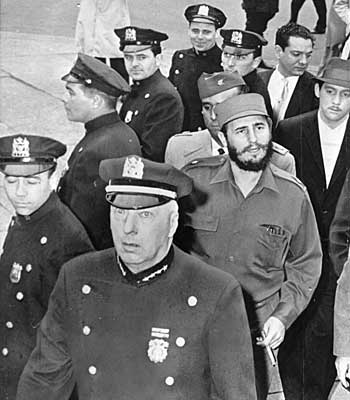 In a visit to the U.S., Fidel Castro appears on "Meet the Press" and meets privately with Vice President Richard Nixon. He claims that his provisional Cuban government "does not want to stay in power one minute longer than is necessary before having free elections." The Cuban leader also denies that there are any Communists in his government.
Castro issues a signed statement pledging not to become a dictator, in response to an American reporter's repeated questioning. "When the people decide they do not want me, I will step down," it ends.
Cuban missile crisis: Fidel Castro allows the U.S.S.R. to install within Cuba's borders medium-range nuclear missiles aimed at the United States, ostensibly for the defense of Cuba. President Kennedy negotiates the missiles' removal directly with Soviet leader Nikita Khrushchev. Castro is humiliated.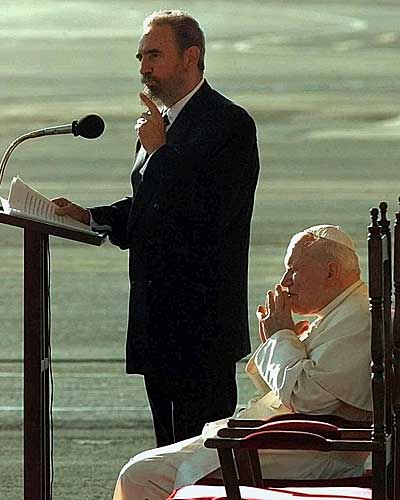 Pope John Paul II begins a five-day visit to Cuba. The papal journey through Havana's streets came after John Paul shook President Fidel Castro's hand and kissed two baskets of soil from a land that was officially atheist until six years ago.
With much of the Cuban nation and the world watching live, the pope declared: "May Cuba, with all its magnificent potential, open itself up to the world, and may the world open itself up to Cuba, so that this people … may look to the future with hope."
Fidel Castro is formally removed from the leadership of the Cuban Communist Party for the first time since its formation nearly 50 years ago.
Sources: Times research
Credits: Maloy Moore