The question of U.S. military strikes in Syria
Obama: 'I will take this case to Congress'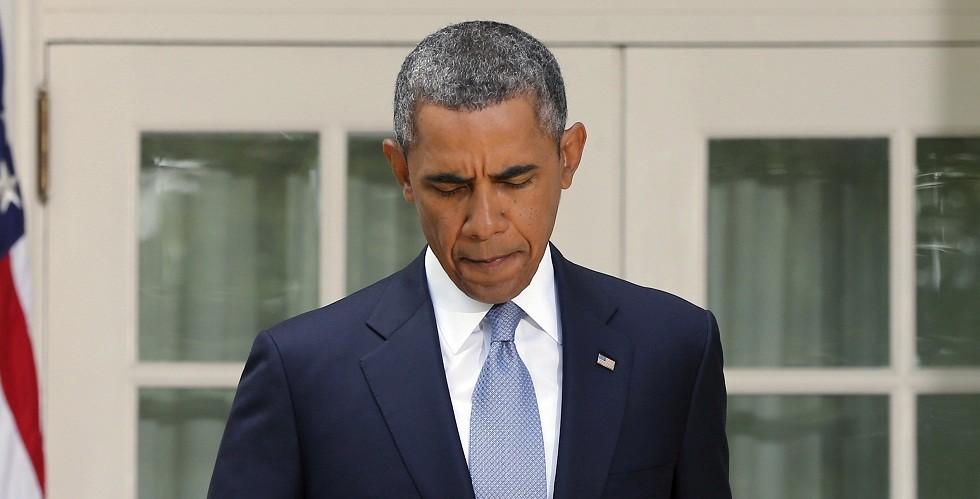 Charles Dhar­apak / As­so­ci­ated Press
Pres­id­ent Obama said Sat­urday that he be­lieves the United States "should take mil­it­ary ac­tion" in re­sponse to last week's chem­ic­al at­tack in Syr­ia, but he will seek con­gres­sion­al ap­prov­al for or­der­ing a strike.
In a brief state­ment de­livered in the White House Rose Garden, Obama said the U.S. mil­it­ary was pre­pared to launch a strike against the Syr­i­an gov­ern­ment, but that read­i­ness was "not time sens­it­ive."
Be­low are the pres­id­ent's re­marks. Tran­script provided by the White House Press Of­fice.
Pho­tos: The con­flict in Syr­ia | Con­gress may not OK ac­tion on Syr­ia | Doc­u­ment: U.S. chem­ic­al weapons in­tel­li­gence
Scroll down or use J and K to advance the time log
Published: Aug. 31, 2013
Sources: White House Press Office
Readers: What's your take? Share it here.