The effort to salvage the Obamacare rollout
Obama: 'We fumbled the rollout'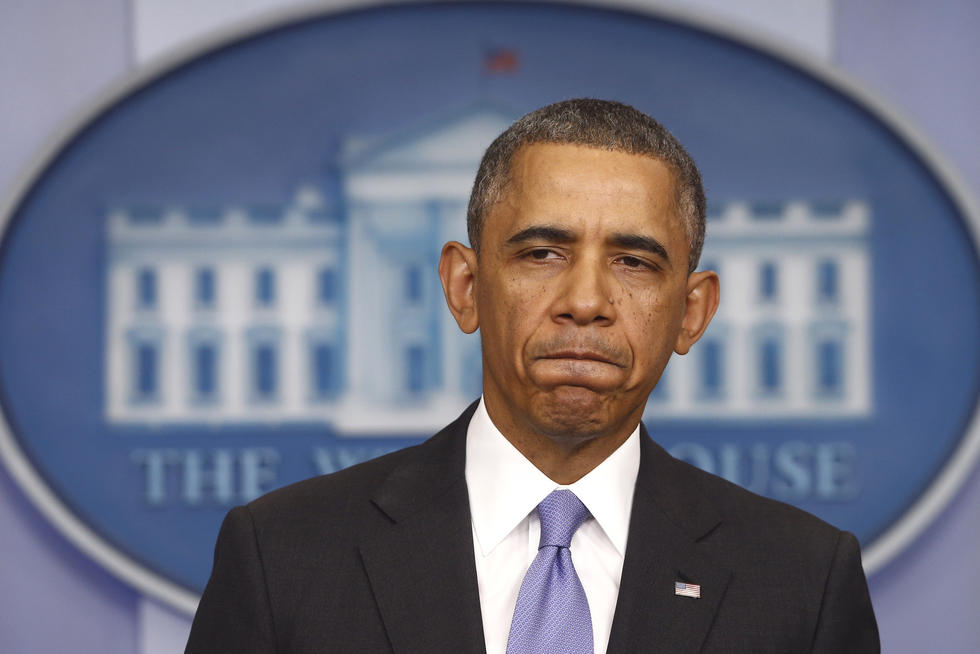 Charles Dhar­apak / As­so­ci­ated Press
With mil­lions of con­sumers get­ting can­cel­la­tion no­tices for their cur­rent health plans, Pres­id­ent Obama an­nounced Thursday that he will en­cour­age in­sur­ance com­pan­ies to con­tin­ue of­fer­ing their cus­tom­ers the same health plans next year.
"This fix won't solve every prob­lem for every per­son," Obama said, say­ing he would con­sider le­gis­lat­ive ac­tion to go fur­ther. But he ap­peared to rule out the sort of le­gis­la­tion that House Re­pub­lic­ans are push­ing, which would al­low in­sur­ance com­pan­ies to con­tin­ue selling new policies, in­def­in­itely, that would not com­ply with the law's new con­sumer stand­ards.
Be­low are the pres­id­ent's re­marks on health­care, in­clud­ing his sub­sequent ex­changes with the White House Press Corps. Tran­script provided by the White House Press Of­fice.
De­tails on Obama's fix | The battle over Obama­care | Where are people en­rolling?
Scroll down or use J and K to advance the time log
Published: Nov. 14, 2013
Credits: Introduction written by Noam N. Levey, David Lauter,
TimelineSetter
Readers: What's your take? Share it here.