The argument for action on Syria
Obama: 'Encouraging signs' on Syria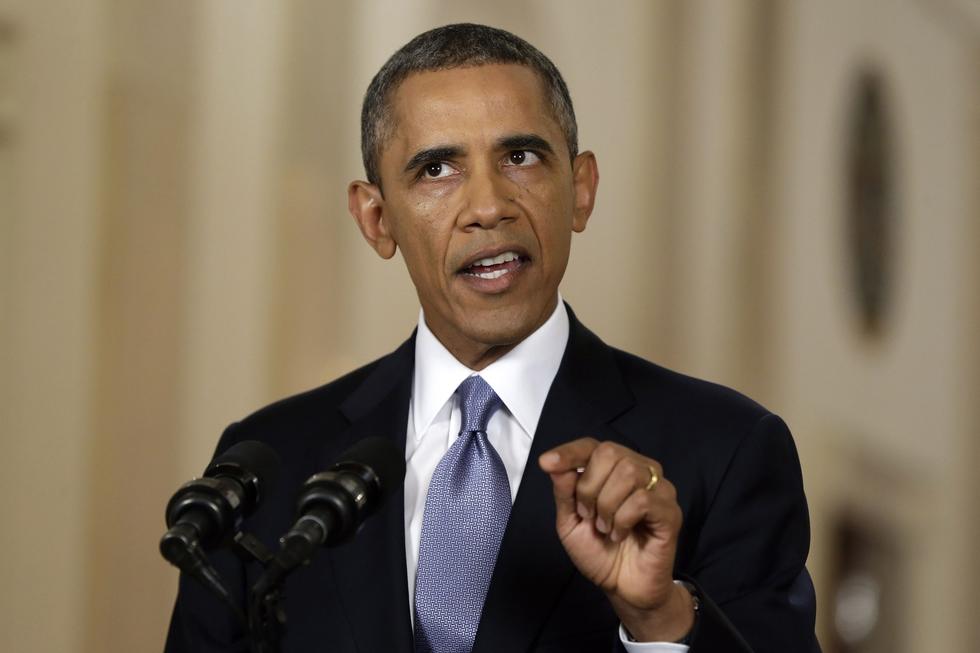 Evan Vucci / Getty Im­ages
Vividly de­scrib­ing the deaths of more than a thou­sand people in a nerve gas at­tack out­side Dam­as­cus, Pres­id­ent Obama spoke to the na­tion from the East Room of the White House to ar­gue his case for why the United States must hold Syr­i­an Pres­id­ent Bashar As­sad ac­count­able.
In his first prime-time ad­dress from the White House in more than two years, Obama found him­self un­ex­pec­tedly tasked with a dual chal­lenge: bol­ster­ing pub­lic sup­port for his de­cision to launch mil­it­ary strikes against the As­sad gov­ern­ment while ex­plain­ing his de­cision to pur­sue a dip­lo­mat­ic al­tern­at­ive.
Be­low are the pres­id­ent's re­marks. Tran­script provided by the White House Press Of­fice.
Pho­tos: The con­flict in Syr­ia | Obama's speech un­likely to sway pub­lic | Doc­u­ment: U.S. chem­ic­al weapons in­tel­li­gence
Scroll down or use J and K to advance the time log
Published: Sept. 10, 2013
Readers: What's your take? Share it here.