Transcript
State of the Union: Obama calls for a 'year of action'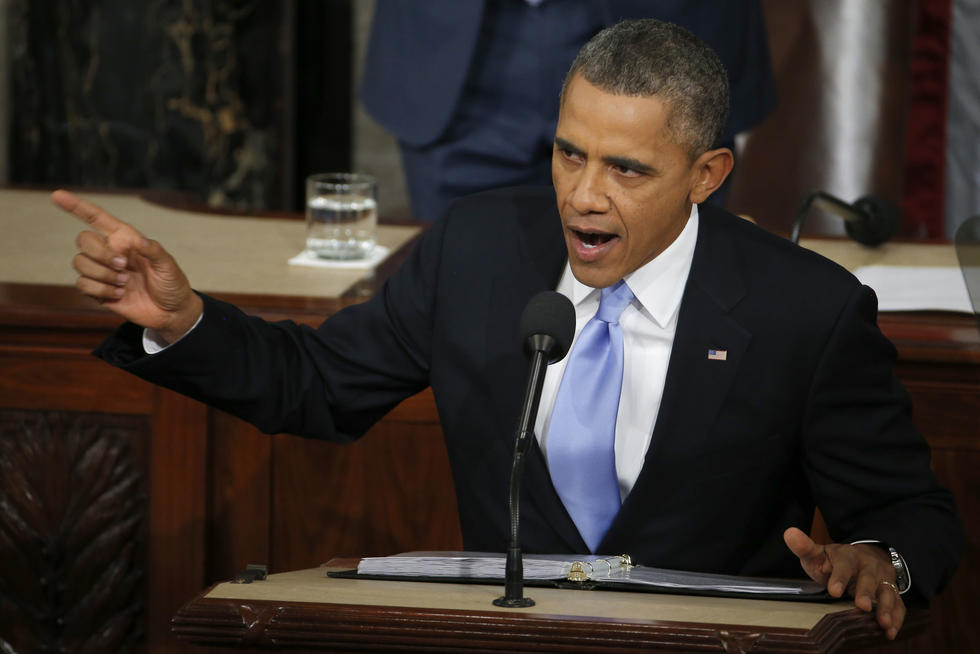 Charles Dhar­apak / As­so­ci­ated Press
Hop­ing to lay a polit­ic­ally bruis­ing year to rest, Pres­id­ent Obama on Tues­day de­clared a "year of ac­tion" in which he said he would work with law­makers when he could, but would sidestep them to move pro­pos­als to help low- and middle-in­come fam­il­ies share in the eco­nom­ic re­cov­ery.
In his State of the Uni­on ad­dress, Obama prom­ised to flex his power to boost wages, pro­tect the en­vir­on­ment and chan­nel re­sources to edu­ca­tion, start­ing with an ex­ec­ut­ive or­der to raise the min­im­um wage for fed­er­al con­tract­ors.
Be­fore a joint ses­sion of Con­gress, Obama told law­makers in the House cham­ber that he was eager to have their help to strengthen the middle class, but that he wouldn't be clipped by Con­gress in his drive to "re­verse these tides" of eco­nom­ic in­equal­ity.
Quiz: State of the Uni­on his­tory | Pho­tos: Past State of the Uni­on speeches | Re­cap­ping Obama's ad­dress
Scroll down or use J and K to advance the time log
Published: Jan. 28, 2014
Sources: White House Press office
Credits: Introduction written by Christi Parsons and Kathleen Hennessy,
TimelineSetter
Readers: What's your take? Share it here.