Key events in the spread of Ebola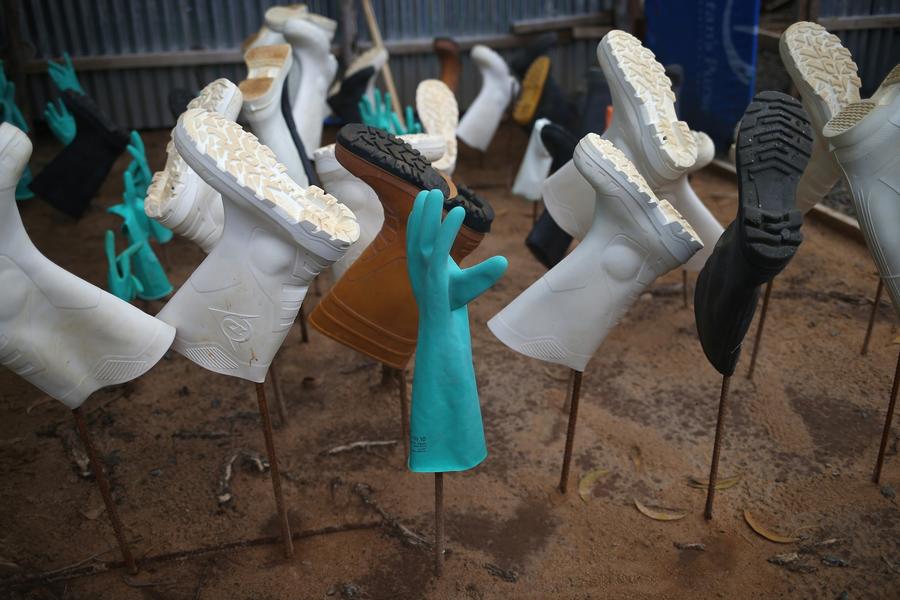 Sanitized gloves and boots hang to dry as a burial team collects Ebola victims for cremation in Monrovia, Liberia, on Oct. 2. (John Moore / Getty Images)
It began in December 2013 in a village deep in the forests of southeastern Guinea, when a 2-year-old boy named Emile developed a mysterious illness.
But it wasn't until August that the World Health Organization conceded that the worst Ebola outbreak on record had become an international public health emergency. By then, the deadly tide had reached Nigeria, Africa's most populous nation. Infections soon cropped up in the U.S. and Western Europe.
Here are some key events in the disease's spread. Click the check boxes below to add and remove events from specific regions.